Four weeks after quietly landing in Bogotá, private car service Uber has officially launched in the Colombian capital, its second Latin American locale.
Four weeks after making a quiet landing in Bogotá, private car service Uber  has officially launched in the Colombian capital, its second Latin American locale.
Patrick Morselli is heading up Uber's Latin American efforts, officially taking over the post just two weeks ago (he was previously the company's launcher). He spoke with PulsoSocial about why Uber is in Colombia, what the service can contribute to the Bogotá economy, and why passengers are the company's best promoters.
Uber connects riders with drivers by way of a mobile application. Morselli emphasized that Uber is not a transportation service but instead a technology company that offers support for a city's professional drivers.
Having received an overwhelmingly positive response thus far, the company hopes to grow its Colombian division even more following its official launch. User experience will have a fundamental role in that growth. "Users are Uber's best promoters. It happens in each city, because when you create a product that you like and that changes your life, the first thing you do is show it to family and friends and share it," Morselli explained.
Jóse Martin: What's the response been to Uber's soft launch in Bogotá?
Patrick Morselli: It has been very good, and it is growing very fast. The public needed something like Uber – safer and convenient transportation.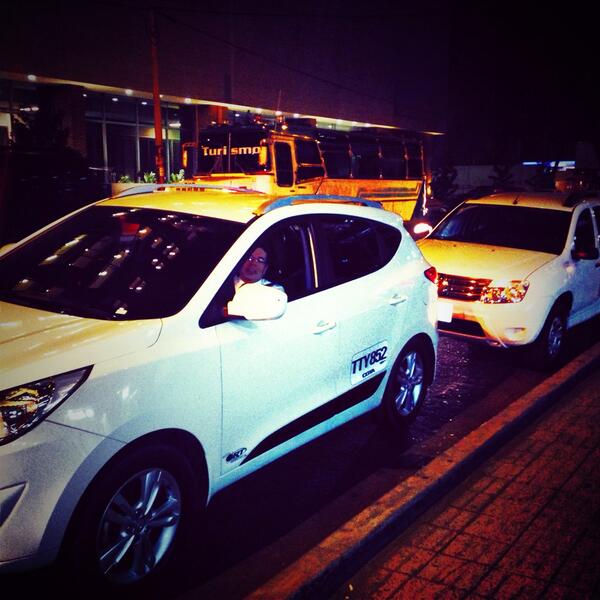 JM: What has the reaction of taxi companies been given the battles it has spurred in the United States?
PM: There still hasn't been any reaction, at least that I know of. I don't think it will happen. It is a very different service, with other prices. If anything, it would be because of bad communication, not what we do.
(Related: Uber Quietly Arrives in Bogotá, Keeps Stirring the Pot in the U.S.)
JM: In Mexico, one of the main challenges faced by Uber is in payments. What is it in Colombia?  
PM: On a technological level, we want to give clients the best experience, but factors like traffic and climate (rain) are the challenges we are going to focus on to be a service that is always ready for the people who need it.
(Related: Uber's Rodrigo Arevalo: "It's not just moving around, but having a great experience doing it")
What we think is that one of the best things about Uber is the experience of having your own personal driver. That is one of the details that make people like using Uber so much, and over time, more and more.
JM: Is Bogotá a testing lab for the rest of South America?
PM: Surely, we are interested in other countries in Latin America. Now, we have a team composed of more launchers that I direct, and they will be in charge of launching in other cities. It's something we're looking into. We'll surely expand more in Colombia and also into other countries in the region.
JM: Can Uber's expansion policy be considered a policy of economic activation?
PM: Our expansion policy is composed of many elements. The injection of capital into the country isn't the first, but yes, it is interesting for us to look at the countries that are developing economically, because they are where, above all, we can make a contribution to economic development, in both the country and the city. Uber can contribute, economically, to the development of a city because it produces more employment. Independent drivers become small businesses. They train and give work to other professional drivers. It's a way to develop a city economically, and Uber surely plays a part in transit education. We aren't going to solve a city's entire traffic problem, but we are one of the variables involved in a city's mobility.  
JM: Is this another alternative for taxis?
PM: We don't work with yellow taxis, we work with white taxis. In fact, Uber was born as an app that allows drivers, while waiting between one service and another, to fill that time through the Uber app.
Given the issues and insufficiencies of public transportation in cities like Bogotá – one of Latin America's biggest – and as a premium alternative to apps like Easy Taxi (Brazil) and Tappsi (Colombia), Uber is the full package for drivers and passengers alike.
This text has been adapted and translated by Emily Stewart from its original Spanish publication.